Hard bristles can actually damage the enamel making you more prone to cavities which means more dentist visits! Which is why we created the softest toothbrush!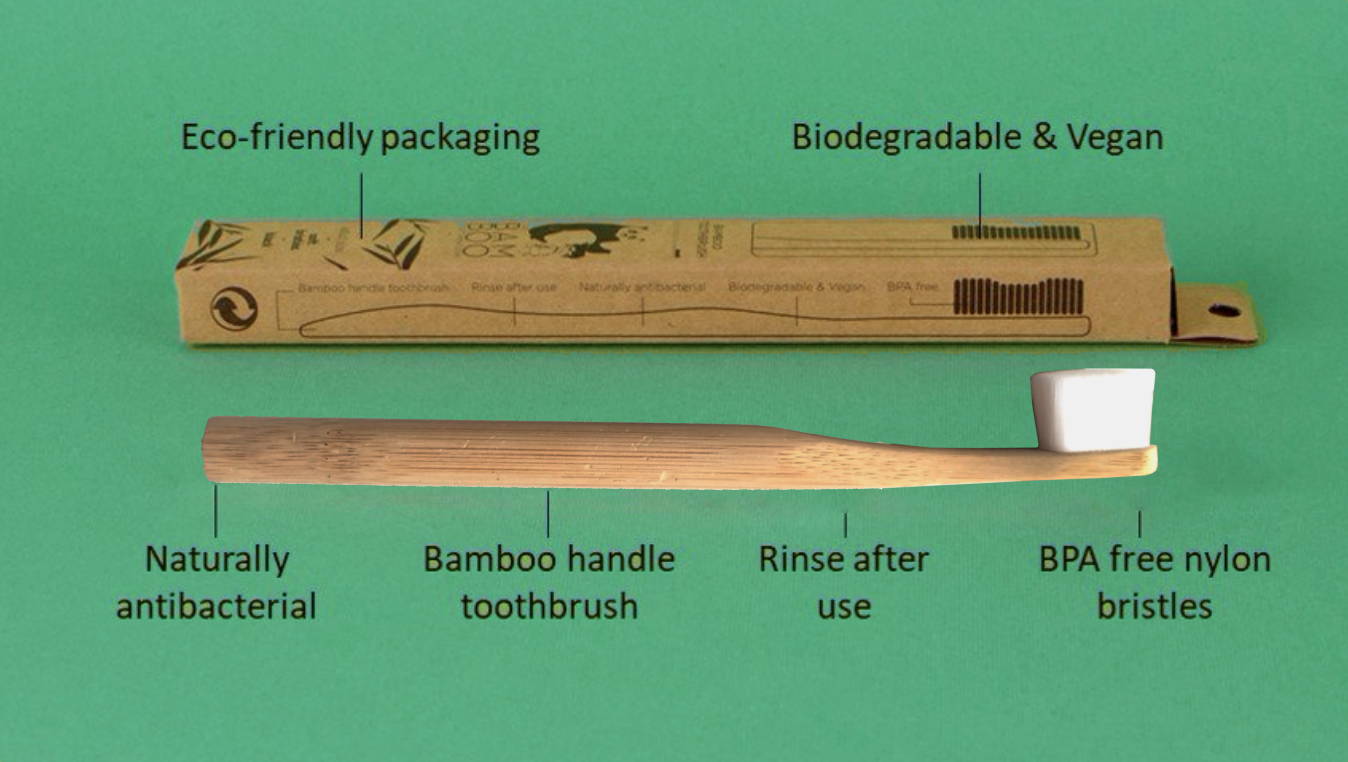 NanoPro™ Toothbrush is unlike any ordinary toothbrush. With each micro-fiber bristle, it can cover more surface area of your teeth, and penetrate each enamel crevice to remove food residue, bacteria plaque, and stains!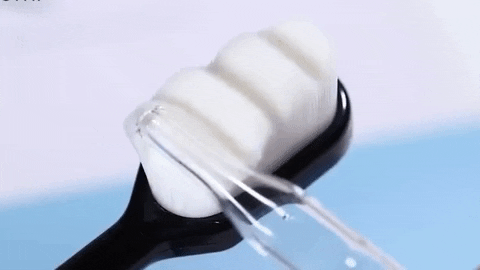 So soft making it highly effective for your gums and tongue! Say goodbye to bad breath and bleeding gums!

SOFT AS A FEATHER! 
NanoPro™ Toothbrush is perfect for those with sensitive teeth, bleeding gums, or tooth aches. Useful for children, elderly or people with braces! 
NanoPro™ Toothbrush is a game-changer when it comes to battling food residue and promoting good teeth and gum health.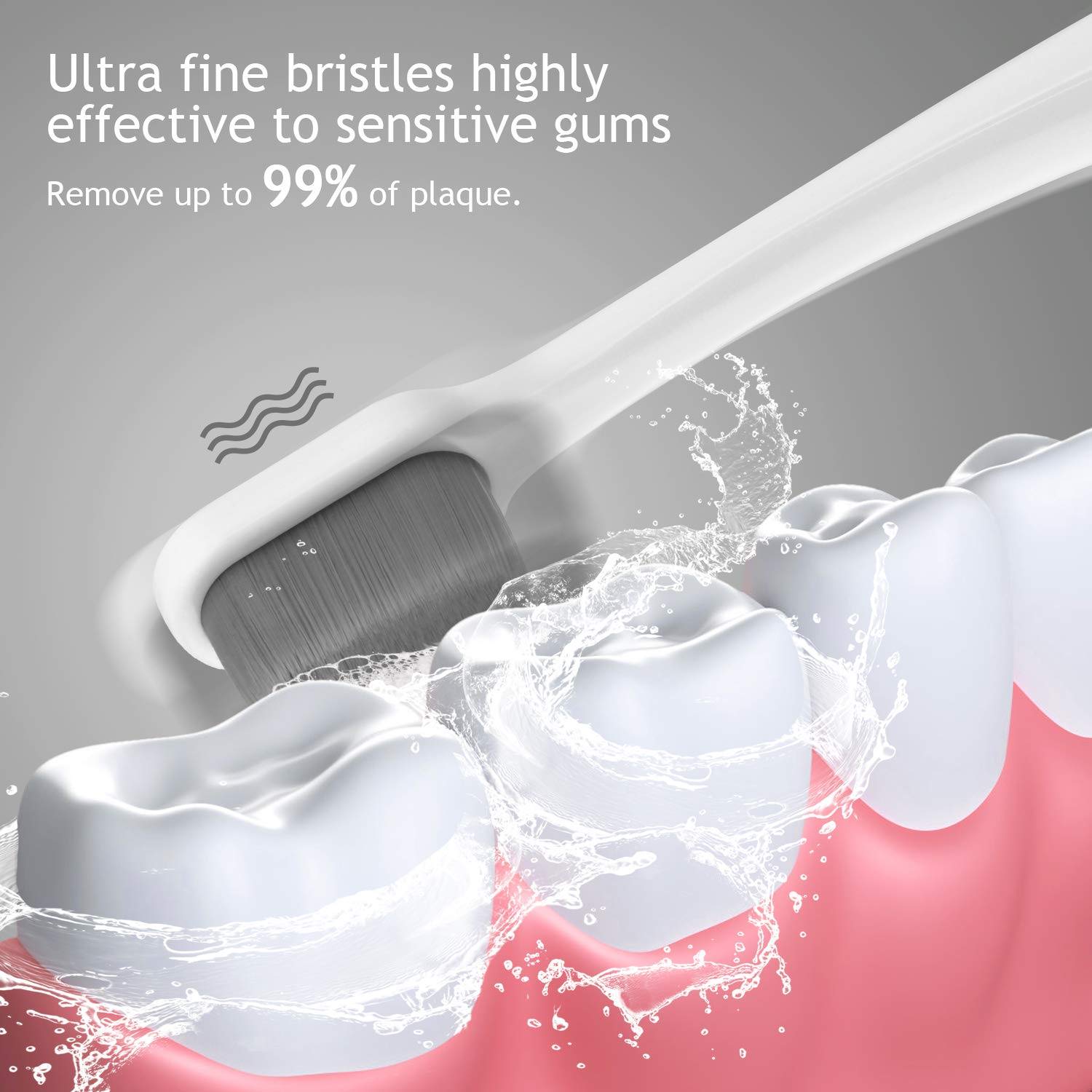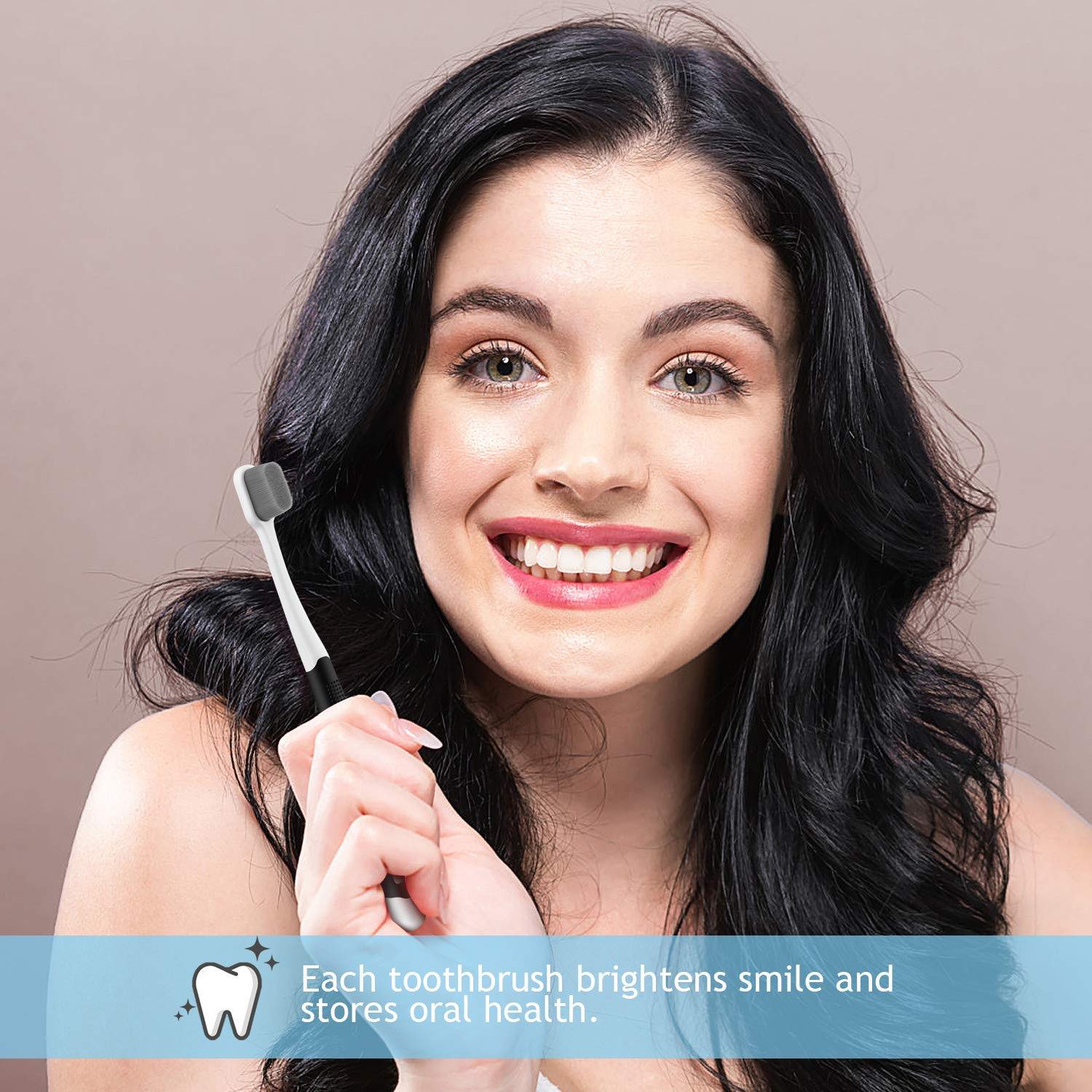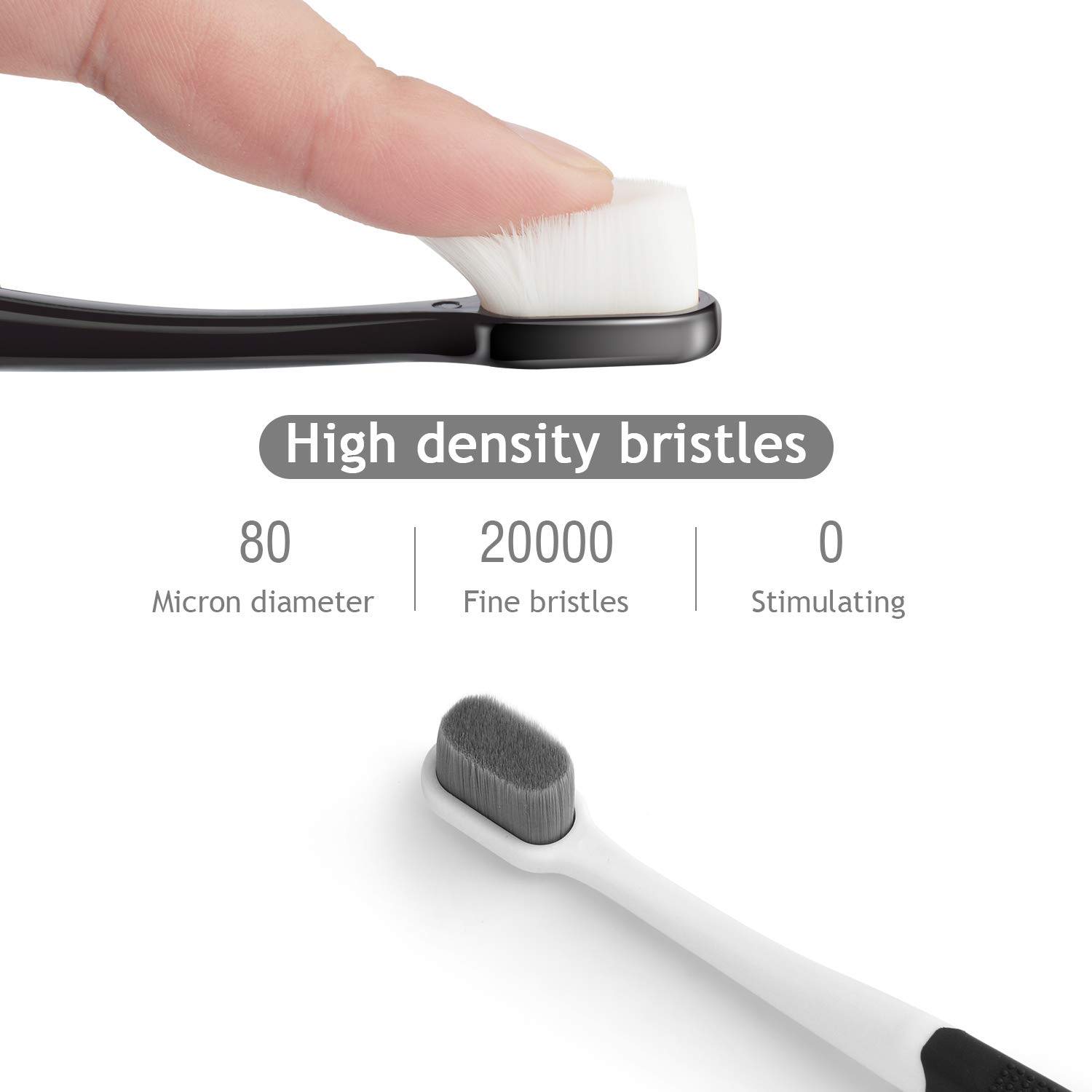 Specification:
18 x 1.3 cm/ 7.1 x 0.5 inch, bristle's length is 1 cm/ 0.4 inch, suitable size for easy holding and deep cleaning.